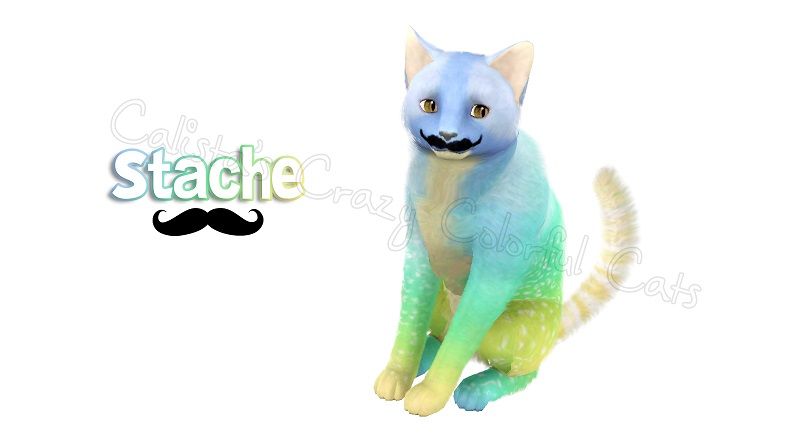 Originally released January 26, 2013. Seriously, I posted these downloads, like, everyday! Where did I find this time? O.o
Stache was a combination of two cat requests. One person wanted a blue, green, and yellow cat and one person wanted a mustache cat.
I was and am really happy with the way he turned out because his mustache actually looks like a mustache and not just a blob.