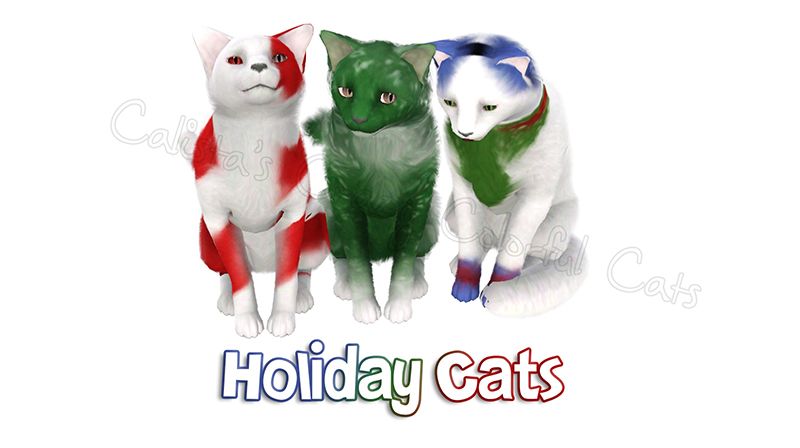 Originally released December 24, 2012.
For this gift, I actually made a change to one of the cats. Mittens was originally named Frosty, which was a mistake on my part because there was already a Frosty in the Seasons Cats gift and I try not to reuse names. That was just an error due to poor planning and just starting. I really didn't know where Calista's Crazy Colorful Cats going at the time. But yeah, that was the only change.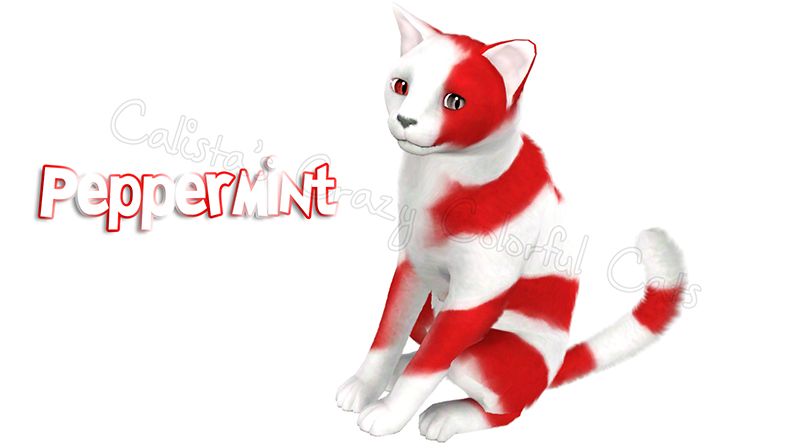 Candy cane!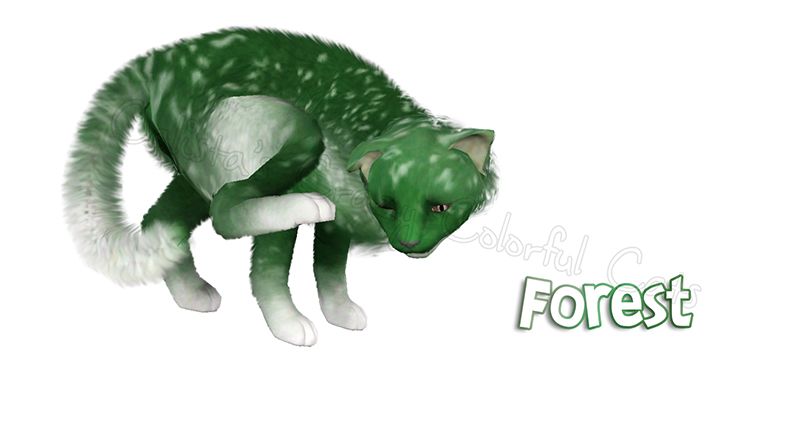 He's an evergreen tree covered in snow.
Dressed and ready for winter with his mittens, earmuffs, and scarf!