Originally released February 3, 2013.
Me and Amber's first collab gift for Pawsitively Adorable Puppies! She gave me permission to post her dogs on the gifts we collaborated on.
Super Dog isn't my favorite. I tried to make his "cape" look like it's flowing in the wind but that didn't turn out well. As always, feel free to edit it out if you'd like.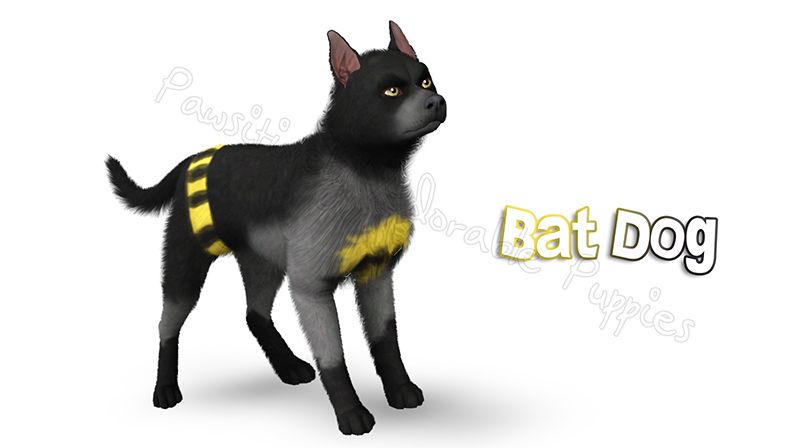 Bat Dog was made by Amber! I think he's so much cuter than Super Dog. :P