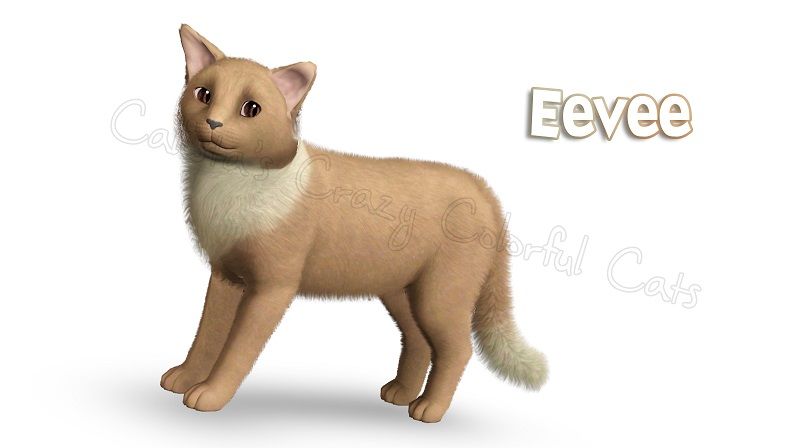 Finally, a new cat request. :P I didn't have any homework and I kind of felt motivated to make some cats so I opened up cat requests for a short time. Anyway,
winchestersims
requested the Pokemon Eevee.

Please keep in mind that I do not use custom sliders for my pets, otherwise his ears would be much more accurate. So yeah, I just made him a normal looking cat. For me it's the fur that matters most anyway.